HELPFUL TIPS FOR ENTERING COMPETITIONS
Written by Sue Lapworth
The most important tip is to read the schedule very carefully before starting your project. There is nothing worse than getting half way through and realising that you have something wrong.
Ensure that you meet the criteria for the class you are entering. Open, Intermediate or Novice Sections are explained at the beginning of each section. Adhere to the theme if there is one ie "Tropical".
Be sure not to use anything that is not permitted. If you are uncertain in any way, please ring me to be sure. My number is on the schedule.
The most common problems we encounter that can lead to an entry being deemed NAS (Not as Schedule) are
1.The absence of cleats. These are a small piece of material (wood or plastic) attached to the underside of the board so as to raise the board off the table to enable ease of.
2.Posy picks not visible. If using a posy pick the top of it must be visible so that we can see that you have used one.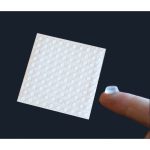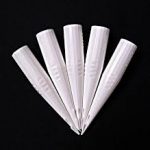 3. Wires penetrating the surface of the cake. Even if you have used a dummy, wires of any kind must not penetrate the surface of the cake. We have to assume that every exhibit could be a cake. A posy pick must be used.
4. Use of manufactured items. Non-edible pearls, diamantes, rings etc are not allowed.
5. Sprays and ornaments not attached to cake. If these items are not attached they may fall off if an exhibit has to be moved.
The Judges Information Sheet is to be used to clarify points about your entry, and to explain the use of any items which may appear to be not according to the schedule. Please limit this to 2 pages with step-by-step photos if necessary.
Please have this filled in before you arrive. This page can be photocopied for multiple entries.
Proof of ingredients must be supplied for gems and pearls, and food grade certification must be included for supports within the exhibit (ie cake frames, armature wire, internal support boards etc)
Again, if you are unsure, contact Sue via email suelapworth@gmail.com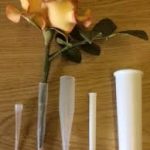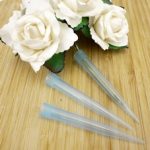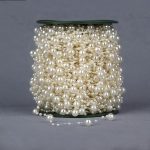 * The presentation board or fabric enhancer must fit within the size allowed for that class.
* Ensure your exhibit is clean with no specks of dust or icing sugar. Bring a brush with you to dust off if necessary.
* Allow plenty of time for delivery in case of traffic etc. Always bring a "patch kit" with spare pieces in case there are any breakages on the way. Make sure that supports are there if necessary for travel (but don't forget to take them out when you set up) An area will be set aside for you to repair if necessary.
* Rest assured that we will take good care of "your baby". We all know how much effort goes in to show work.
* Please be patient when you arrive. We can get very busy and we don't like to rush anyone when setting up as this is when breakages can happen.
ALLOWED ITEMS IN COMPETITION.
There are so many more items that have come on to the market recently, but please be aware that not all have been approved for use in competition work. Most are listed in the Competition Guidelines, but there are some which have been approved by the National Judging Committee since the Schedule was published.
Items currently allowed include:
* Fabric (eg satin or organza) ribbon may be used as a trim around a cake or in loops to compliment a floral spray.
* Minimal use of dried vegetable matter such as polenta, semolina and corn husk silk.
* Edible food safe pearls, gems, cachous. Proof of ingredients for these may be required.
* Modelling chocolate, isomalt and wafer paper. Except in Classes 22 and 25, these should not comprise the entire exhibit.
* Food safe lustres and metallic paint, confectioner's glaze and gelatine can be used.
* Edible printed images are allowed, but these must be embellished.
* Edibles Safety Seal has been approved. This has been clarified to read :
"Use whatever support medium you choose coated in Safety Seal, provided it is not in a Novelty or Totally Edible Class."
* Internal supports must be food safe. These can be wood, acrylic, perspex, aluminium armature wire or food safe PVC.
* Cake Lace.
New Approvals:
* Flex Frost
* Velvet Buttercream
* Hessian Ribbon has been approved as it is made from Hemp.
* Please note that Aluminium Tape, though it is allowed in the USA, has not yet been approved for use in Australia.
Please remember that no matter whether it is for competition or an order, you are working with food, and as such, may be consumed. Strict regulations apply to all food preparation, and we must all adhere to these rules. There are some elaborate structures on the web that look truly amazing, but how safe are they really?
Entering the competition can be really rewarding, and sometimes the greatest challenge is to transform your idea into a reality and still keep within the rules.
I look forward to seeing all of your wonderful creations, but if you have any questions, please do not hesitate to contact me.
Cheers,
Sue Lapworth
Chief Steward.
What to expect when you arrive:
Please bring all entries in first. There will be a table to place your boxes on. Then proceed to the desk for your entry number/s.
When a Steward is assigned you will be directed to the photo area and photos of your exhibit taken.
You are not permitted to take your own photos prior to judging at this point.
Your Steward will then direct you where to place your exhibit for judging.
Only entrants are allowed in the competition area except in extreme circumstances at the Chief Steward's direction.
Once your entry is set up to your satisfaction, you must leave the competition area. You are not permitted to wander
Prize winners will not be notified on the day of judging. Makes for a lovely surprise on the Friday, when you arrive.
Your judging score sheet will be available from the Chief Steward over the weekend.
Please ask Sue Lapworth for your score sheet.
Thank you for taking the time to read this and we wish you the very best for entering our competitions.
Dawn Hebbelwhite.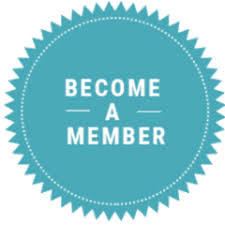 Visit our membership stand and become a member.