Cake Decorators Association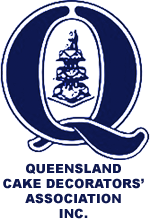 24 October 2021 – Combined Ruby 40th Anniversary High Tea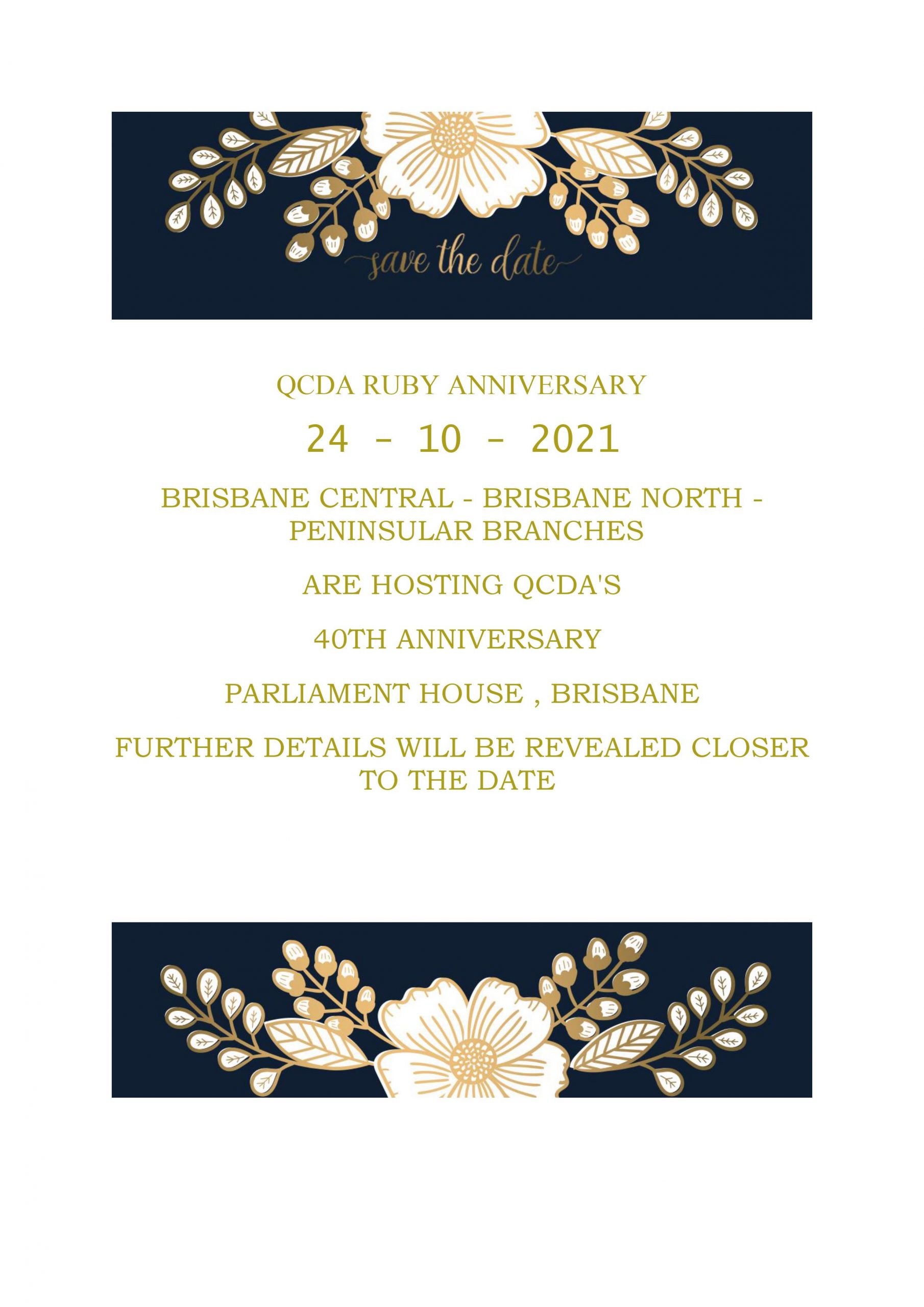 Have you fancied trying your hand at cake decorating? Or are you an experienced caker keen to make new friends? Whatever your experience level, the Brisbane North Cake Decorators (BNCD) will welcome you with open arms!
The BNCD are a branch of the Queensland Cake Decorators Association and are a not-for-profit organization. They foster the art of cake decorating and love sharing their knowledge, tips, and tricks with each other. This year marks their 40th birthday, something of which they have BIG plans, so stay tuned.
The club meets at the Arana Hills Community Centre, 291 Dawson Parade, Arana Hills on the third Saturday of each month, commencing at 1 pm. Meetings are always busy with a workshop or demonstration of some particular technique followed by afternoon tea and a very short business meeting. Of course, there is always lots of laughter at the meetings!
https://echo-news.com.au/40-enchanting-years-for-cake-decorators-club/
6th November Woombye State School Sunshine Coast
95 Pine Grove Rd, Woombye QLD 4559
13 November 2021 – Bayside Dem Day
Venue Thornlands State School Hall
South St Cleveland 4123
8.30 am registration
9.30 am Demonstrations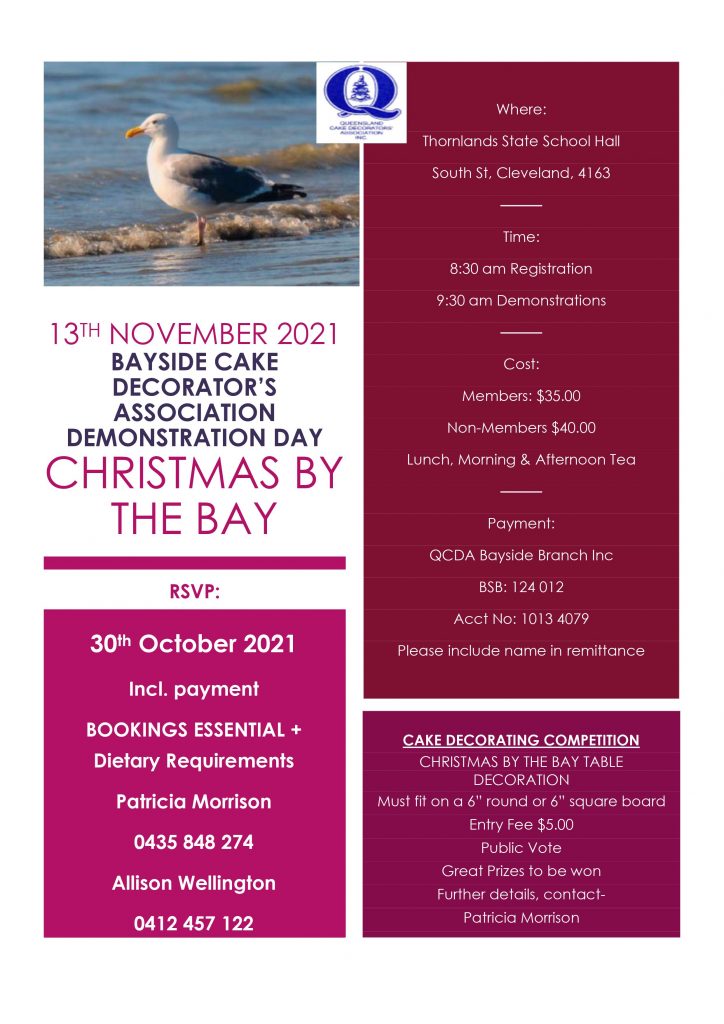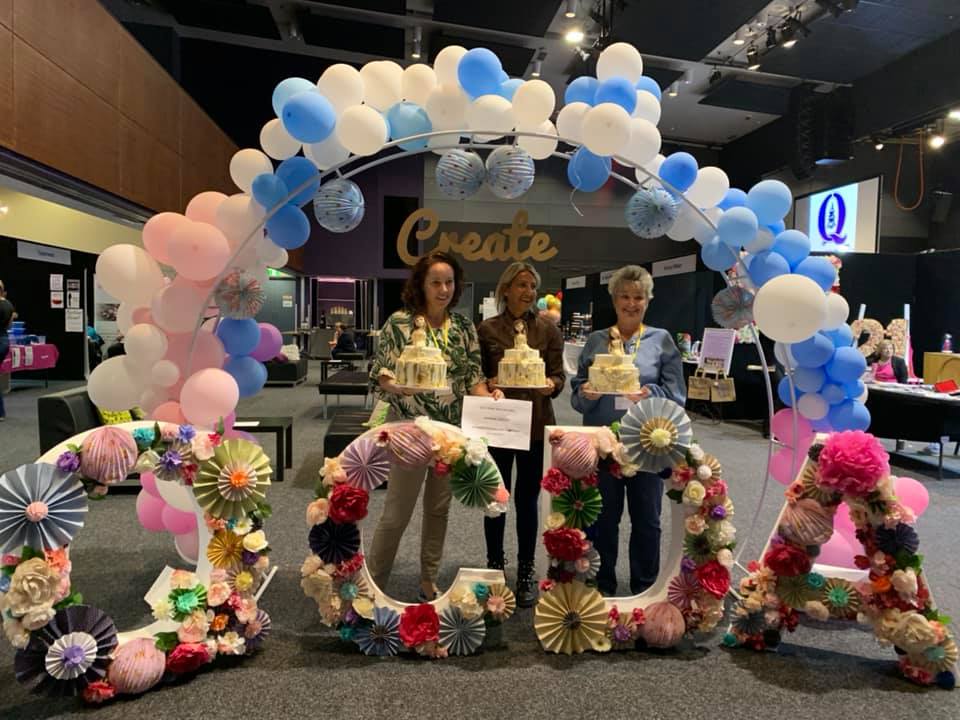 QCDA Cake Competition and Display Expo
Due to Covid Restrictions for group gatherings, we are now planning a wonderful event for 2022.
Dates will be confirmed at a later date.
QLD QCDA Cake Competition and Display
What makes our Qld QCDA unique is that we have 20 community groups,
based everywhere over Queensland.
Our yearly show where we catch up with other members, encourage new visitors to join us, enter competitions and learn from some of the best through workshops and demonstrations.