Cake Decorators Association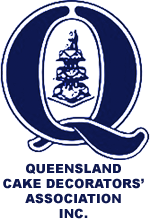 Beaudesert Branch 10th Anniversary
Join us to celebrate our 10th Anniversary Saturday 30th July 2022
For more information contact Betty Knight
b.knight@telstra.com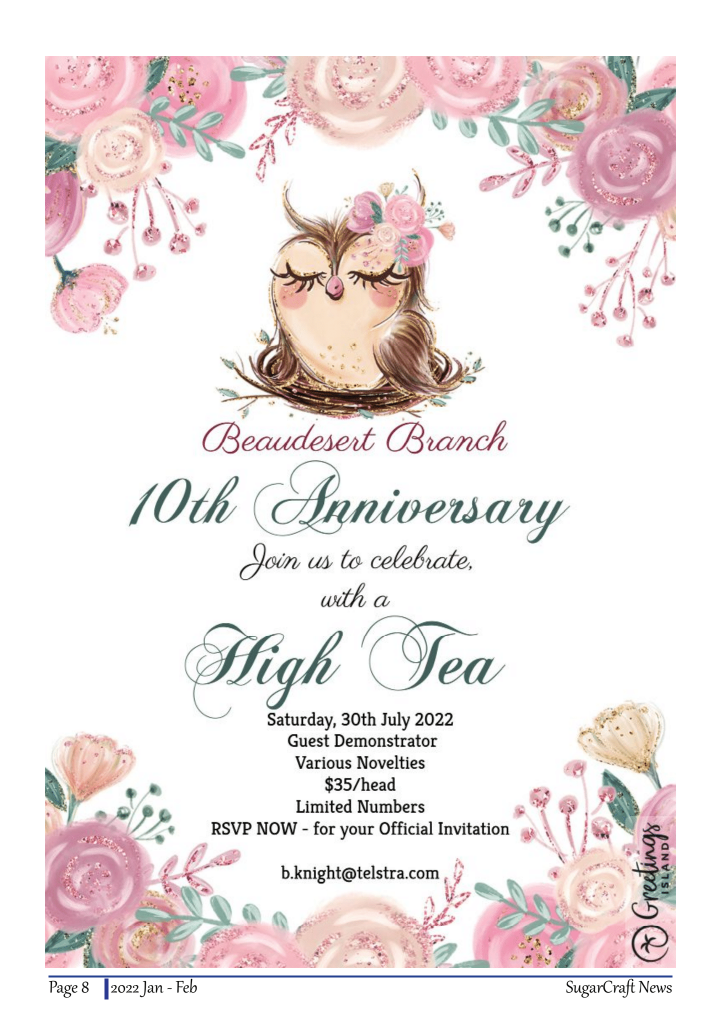 QCDA Cake Competition and Display Expo
QLD QCDA Cake Competition and Display
9th -11th September 2022
Upper Coomera Centre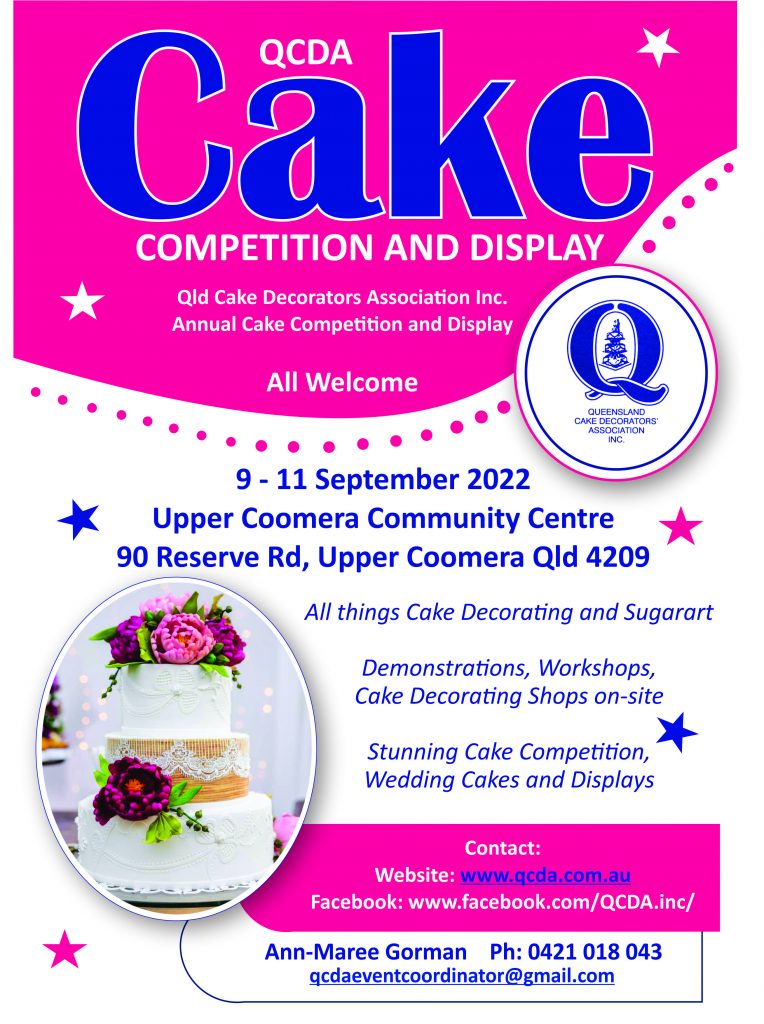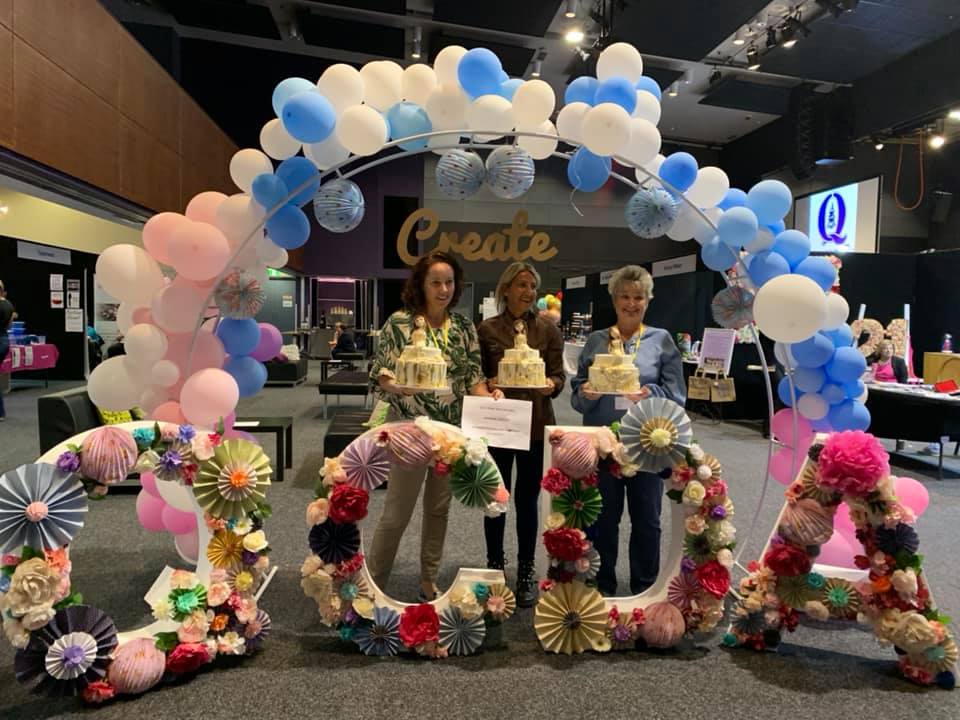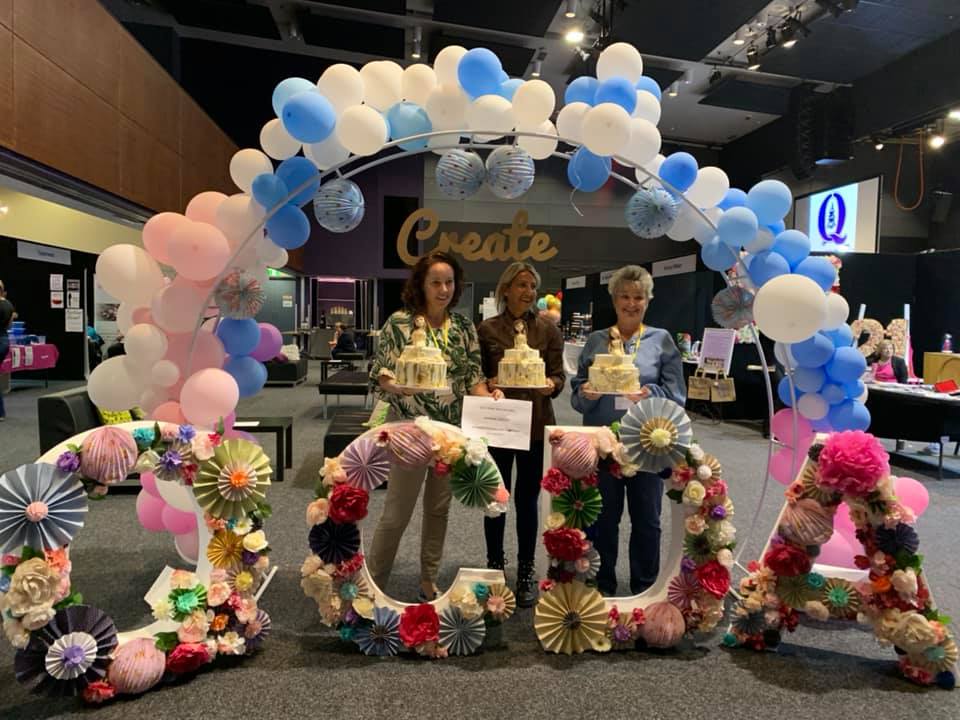 QLD QCDA Cake Competition and Display
Upper Coomera Centre, 90 Reserve Rd, Upper Coomera
QLD QCDA Cake Competition and Display
What makes our Qld QCDA unique is that we have 20 community groups,
based everywhere over Queensland.
Our yearly show where we catch up with other members, encourage new visitors to join us, enter competitions and learn from some of the best through workshops and demonstrations.
Tickets & Demonstration Details will soon be released.
Click below to view and download this years Competition and Display Schedule
QLD QCDA Cake Competition and Display
9th -11th September 2022
Upper Coomera Centre
Want to enter this years 2022 competitions?
Find out all of the different categories we have, click the below link to download.